Looking to Sell Your Collectibles?
Sell your collectibles for cash. Collectibles Investment Group is the leading buyer of valuable collections.
At Collectibles Investment Group, you get:
World-class
Expertise
We have partners, advisers, and experts in every industry
Competitive
Offers
CIG will give you our best offer up front with no hassle
Easy
shipping
Free, insured shipping – print off a label, send in our form and get paid in as little as 24 hours
Please note: Using our shipping partner,

can send your collection fully insured to us for a free offer!
James F
I first contacted Collectibles Investment Group via email to sell my collection of Marvel Comics. After a brief phone conversation with Sean, he gave me some shipping information. I shipped the cards and one week later I had a check for the full amount we discussed. This was a wonderful experience A++!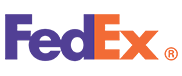 Leonard & Susan Johnson
After we sold our collection to Sean, we used the money to visit our daughter who is living across the country. It was a really meaningful experience, and it's thanks to Sean paying a fair rate that we were able to take the trip.
Thanks for your honesty and expertise!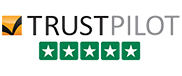 Dylan B
As a professional collectibles dealer, it's very important to me that I build long-term relationships with experts that I can trust. I hold Sean in the very highest esteem. He is a true professional with a long track record of happy sellers. I will continue to work with Sean as long as he is in the business!
Experts You Can Trust
Sell your collectibles for cash. Our in-house experts and advisers have dealt with collections totaling tens of millions of dollars. From valuable single baseball cards to complete coin collections, rare entertainment memorabilia, comics, autographs and everything in between; here at Collectibles Investment Group, you have found the best team of seasoned experts to help you realize the value of your collection.
If you can hold it in your hands – We buy it
Get the Best Value for Your Collectibles
When you choose to work with Collectibles Investment Group, you get the very best compensation for your items. No nonsense, no hassle, just great transactions where you come out on top.
Submit a Photo of Your Collection Here