It's not just the precious and rare coin collections or rare sports cards with famous baseball or basketball players. In fact, comic books also make up the world's best rare collections worth hundreds of thousands of dollars. With many other collectible items, some famous franchises' fictional characters have the same worth as older vintage comic collections.
Comics were a go-to entertainment option for nearly every kid during the mid-19th century. However, as the trend grew and teenagers moved to a better platform of fictional entertainment, the demand for comic books saw a decline. Still, that doesn't mean that fictional characters like Iron Man, Anakin Skywalker, Superman, Darth Vader, and Wolverine are not in high demand.
Therefore, the issues and comics that mark their introductions are worth hundreds and thousands of dollars in the vintage comic markets. Let's take a look at the comic books sold for thousands of dollars in the vintage markets. Now could be your chance to get rid of your childhood comic books for a good offer.
Top Comic Book Collections worth a Fortune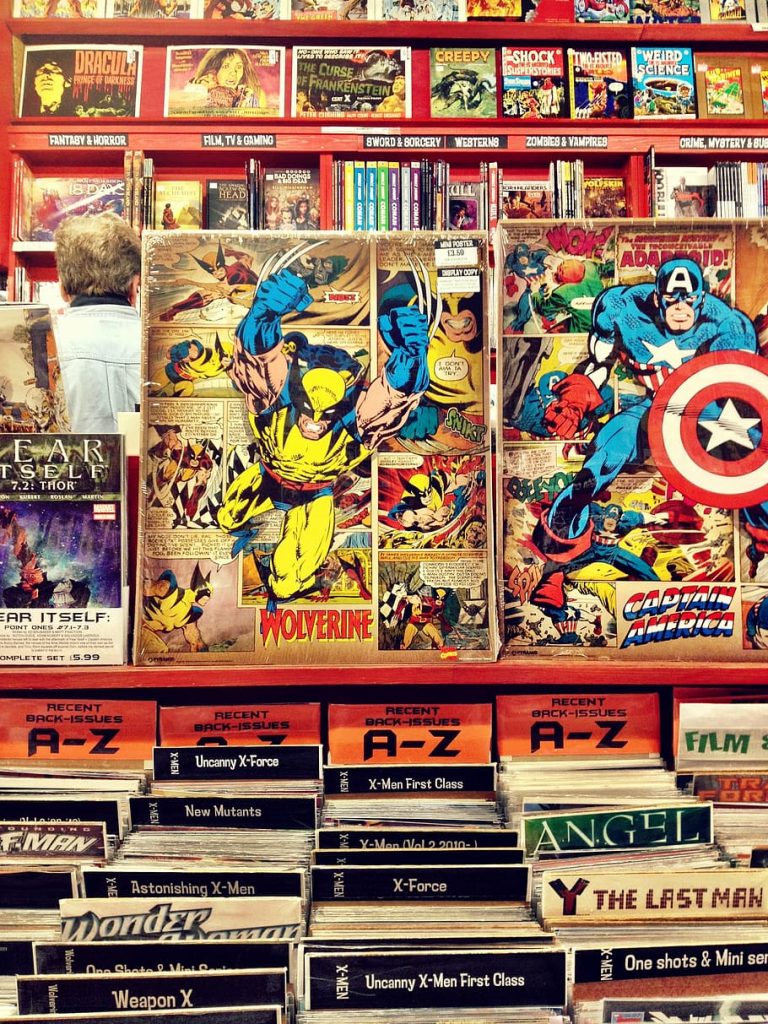 Issue #8 All Star Comics DC
Like all DC characters, Wonder Woman has her own place in the superhero universe as a superhuman female warrior. However, did you know that her first appearance was in issue 8 of the All Star Comics by DC? Well, lucky or not, the copy that sold on eBay was worth $936,000!
Debuting Wonder Woman, one of the fiercest super-warriors in the DC universe, the comic itself is a memory of the fictional franchise's character introduction.
The first appearance of Superman is a relatively important fictional history mark, isn't it? Well, Action Comics No. 1 marks the debut of Superman, which was the beginning of the superhero genre in the fictional universe.
In 2014, an issue of this 1938 comic which was originally 10 cents on release, got sold for over 3 million.
Using the CGC (collectible comics quality scale), collectors could value one of the most important Marvel Cinematic Universe comics at over $490,000 during 2012. The X-Men No.1 comic was a debut issue of the X-Men superheroes in the Marvel Cinematic Universe in 1963.
One of the earliest superhero issues of the Marvel Cinematic Universe took place in 1939, featuring "Human Torch." It was an early version of some of the leading brand characters, following which Marvel began its realm on pop culture. The Marvel Comics No.1 issue of 1939 got sold for $350,000.
These are just a few of the many when talking about vintage fictional comic collections worth a fortune. There is an extensive range and a plethora of comic books marking the arrival of many incredible characters into the franchises.
Therefore, you don't have to get bored with your childhood comics anymore. Instead, searching for the right vintage collectibles dealer can help you make a fortune for your rare and valuable comic collections.
Conclusion
Looking for the right vintage comic collections dealer to receive the right price? Well, you don't have to go far because Collectibles Investment Group deals in a variety of collectibles and vintage collections.
You can sell us your favorite DC and Marvel universe comics as our expert appraisers can determine their right price. Apart from comic collections, we deal in sports, non-sports, toys, video games, coins, and other vintage collectibles.
Visit our official website and receive a free appraisal for your collection today. Contact us through email at cash@collectiblesinvestmentgroup.com for more information.
Reference Links:
https://www.mentalfloss.com/article/565955/rare-comic-books-worth-fortune
https://www.sellmycomicbooks.com/rare-comic-books.html
https://www.liveabout.com/indicators-that-your-comic-is-valuable-804316
https://wealthygorilla.com/most-expensive-comic-books/
https://www.cnbc.com/2014/08/25/the-most-valuable-comic-books-of-all-time.html
https://www.qualitycomix.com/comic-price-guide
https://www.superworldcomics.com/how-much-are-my-comic-books-worth/