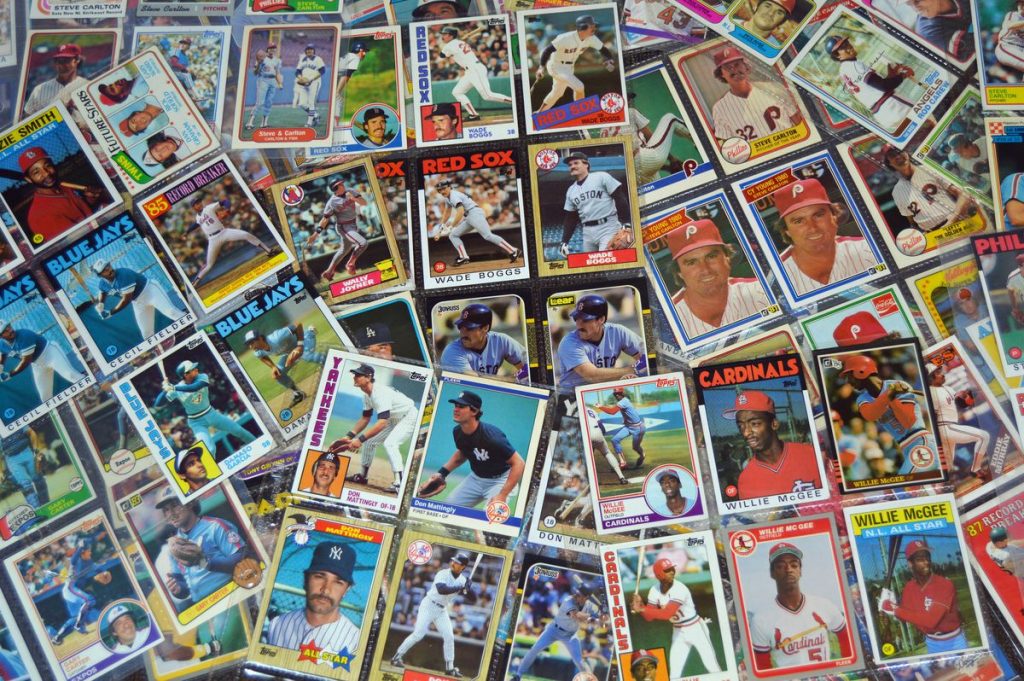 You might think that collecting baseball cards was just your grandparents' hobby, but that couldn't be further from the truth! The baseball card industry is just as alive as ever, and you can get started today. You're probably asking questions like, "Which cards should I collect first?" or "Where can I sell my baseball cards?" This guide is here to give you the perfect starting place.
Starting Your Collection
The first thing to realize is that baseball cards come in many different types, like base cards, subsets, rookie cards, insert cards, and more. Base cards are, as you might imagine, the most basic of cards. Subsets typically consist of 10-40 cards within a certain base set. Do your research to see which of these types of cards interests you the most. Start off by looking for base cards and then expand your collection to players or teams that you love.
How Should I Collect?
There are actually multiple ways that you can group your baseball cards, which will help you determine which ones to be on the lookout for next. You could start by set building, which involves collecting all the cards in a particular set, such as the Topps Series I and II. This method is how many collectors start out and gives you a good place to jump in. Cards will be relatively easy to find, and you'll immediately be excited by the prospect of finding more.
Alternatively, you can also choose to focus in on a specific player, like many collectors have done with the likes of Edwin Encarnacion, Bryce Harper, and Ken Griffey, Jr. You can also aim to complete a whole team. Another interesting strategy is parallel rainbow collecting, where you gather a set of parallel cards with different colored borders or foil.
Where Should I Buy?
In today's world, there are tons of places to find baseball cards for sale. Perhaps the most obvious place to start is your local card store or pawn shop. You'll likely be able to find the selection of common cards to get you started as well as talk to other collectors for advice. If there is not a specific card store near you, many large retail stores carry a wide array of baseball cards.
Another great option is local card shows. Doing a quick search online can point you in the right direction to a card show near you. Though the shows are not held as frequently as they used to be, this can actually give you more time to plan for the next show you may be able to attend. You might also have some luck looking in antique malls or flea markets for an interesting card for your collection.
Finally, one of your best bets when buying or selling baseball cards is the internet. The typical selling platforms like eBay, Craigslist, Amazon, and Facebook Marketplace are great places to start. There're also several notable resources for buying individual cards, like Check Out My Cards and Beckett Marketplace. Finally, Blowout Cards is a good place to look online if you want unopened boxes and packs.
Baseball card collection is an incredible hobby because there's really no wrong way to do it! Just get started with a few cards that are easy to find, and let your passion run wild from there. Once your collection has grown and you are interested in selling your baseball cards, contact Collectibles Investment Group for a free appraisal of your collection. We can help you get an accurate estimate of the value of your cards so you can sell them for the right price. Contact us today to learn more.