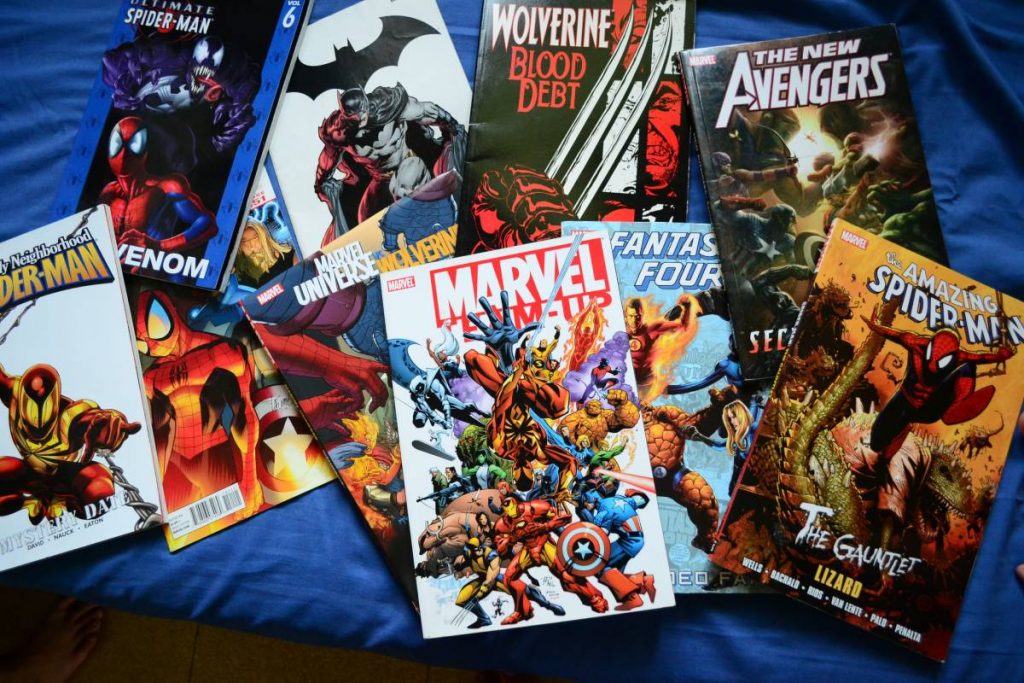 Do you remember feeling excited to buy the latest DC and Marvel superhero comics as a child? If so, perhaps you feel nostalgic just looking at your collection of comic books. Well, you should keep in mind that the market of comics' collectibles has seen a rapid rise in recent years because the prices for some of the rarest and high-quality DC and Marvel comics have experienced a surge. People are exploring and treasuring memories from their childhoods by acquiring their favorite comic books, some of which are so rare that they have hit the million-dollar mark.
Here are some of the most sought-after and highly-valued DC and Marvel comics that you should know about. Who knows? Perhaps, you have a set of one or two of those old comics hiding in your basement alongside your other vintage toy collections?
High-Value DC and Marvel Comics 
No.15 Amazing Fantasy from Marvel
This comic book was worth $1.1 million during an auction. It came out in the late 1960s and marked the appearance of one of the greatest and amazing superheroes in the Marvel universe: Spiderman. This comic book quickly hit the top-sellers mark with its release as people remained amazed by the superhero's capabilities and narrative in the comic. Today, this comic isn't as rare but still demands a higher price than most other old Marvel comic books.
No.39 Tales of Suspense from Marvel
If you are a fan of the Marvel Cinematic Universe, you may already know the hype around Iron Man. He is one of the most spectacular and highest-grossing superheroes of the franchise, with a high number of fans. The first issue that introduced people to Marvel's Iron Man arrived in 1963. But today, that same Tales of Suspense No.39 comic is worth over $375,000 at some auctions.
No.16 All American Comics from DC
During the initial DC comics phase, there is little background history about one of the most popular superheroes today, Green Lantern. In the All American Comics No.16, Green Lantern's origin story came to light. The rare comic sold for over $200,000 at an auction during 2013. Today, only a small number of these comics remain in rotation, and there aren't many chances for a high-grade quality either.
Conclusion
Do you wish to sell your vintage DC and Marvel comic books? Collectibles Investment Group can help you do that. This company is an online collectibles agency that specializes in the sale and purchase of some of the most high-value and prestigious collectible items relating to different niches. You can contact our team of professionals, who make collectibles' trade easier and convenient.
Visit the Collectibles Investment Group's official website to get a free appraisal for your collectibles. You can email the company to learn more about the availability of specific items and collections.
Reference Links:
https://antiques.lovetoknow.com/Rare_Comic_Books
https://www.mentalfloss.com/article/565955/rare-comic-books-worth-fortune