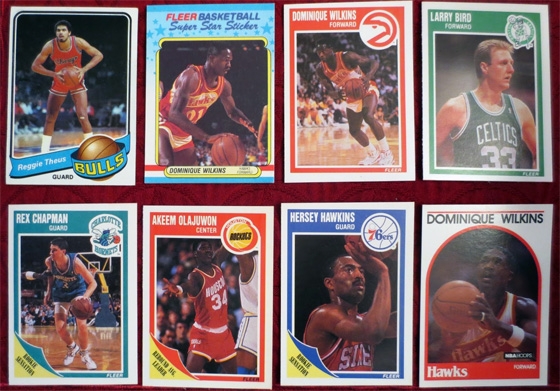 If you collect basketball cards, chances are this habit started in childhood. Over the years, you've bought, sold, and traded so many cards and built your collection from the ground up. You might've come around to thinking, "Are any of these cards valuable?"
While most basketball cards won't make you a millionaire, there are some that are worth quite a fortune. So, which cards are they?
George Mikan RC – $403,664
Most of the high-selling basketball cards you'll see today are from within the past twenty years, thanks to athletes like Stephen Curry and LeBron James. But this one dates from 1948, manufactured by Bowman. It is graded PSA 10.
George Mikan remains a sports legend, and this is one of the highest-selling vintage sports cards online. This card is truly one-of-a-kind. In 2009, it sold for $225,000, but in late 2015, it garnered a mind-blowing $403,664.
Pete Maravich RC – $130,054
When you are learning how to sell vintage sports cards, the first thing you'll learn is that many of them gain value over time. This is certainly true for the 1970 Topps PSA 10-graded Pete Maravich card. It was worth $18,000 in 2007 but has now skyrocketed to $130,054. There is only one in existence, so rarity is a factor here.
Bird/Erving/Magic RC – $60,667
Most cards feature only one player, but this highly valuable one has three – Larry Bird, Julius "Dr. J" Erving, and Magic Johnson. This 1980 Topps BVG 10 card shows Bird as a forward for the Celtics, Dr. J playing for the 76ers, and Magic as a Lakers guard. Even forty years later, these guys are talked about by basketball players and sports fans alike. Their impressive talent made them household names in the 70's and 80's, and their popularity obviously carries through to today, given that this card costs a whopping $60,667.
Michael Jordan – $60,000
If you were alive in the 90's, then you were probably a fan of Michael Jordan or at least knew who he was. This autographed card has been highly sought-after by those buying vintage sports cards. Anything with Jordan's signature holds a lot of value. This 1997-98 Upper Deck card was only made 23 times, and this particular one is Serial Number 7. Since it has the autograph game-used all-star jersey inserted, the value is $60,000.
Kobe Bryant RC
The recent passing of superstar athlete Kobe Bryant and his daughter touched the hearts of many, even those who did not follow his career. Bryant rose to fame in the mid-90's, and this 1996 Topps Chrome card is graded BGS 10 for a reason. The cost of all Kobe Bryant cards is going up since his tragic passing, so this is the perfect time to cash in with one of these cards.
The 1996 Topps Chrome Refactor #138 netted an estimated BGS 10 value of $33,000 recently and is one of the most wanted cards from Bryant's days as a rookie. However, there are other cards from this area that price around the $2,000-$6,000 range, so you can still get good money from selling those. For example, the 1996 Skybox E-X2000 has an estimated PSA 10 value of $2,500. For just being a basketball card, that is a pretty good return on your investment.
These are the most valuable basketball cards on the market right now, but there are others that can net you a couple grand. If you play your cards right, you can get a nice chunk of change for your vintage basketball cards! Contact Collectibles Investment Group today to set up a free appraisal of your collection.