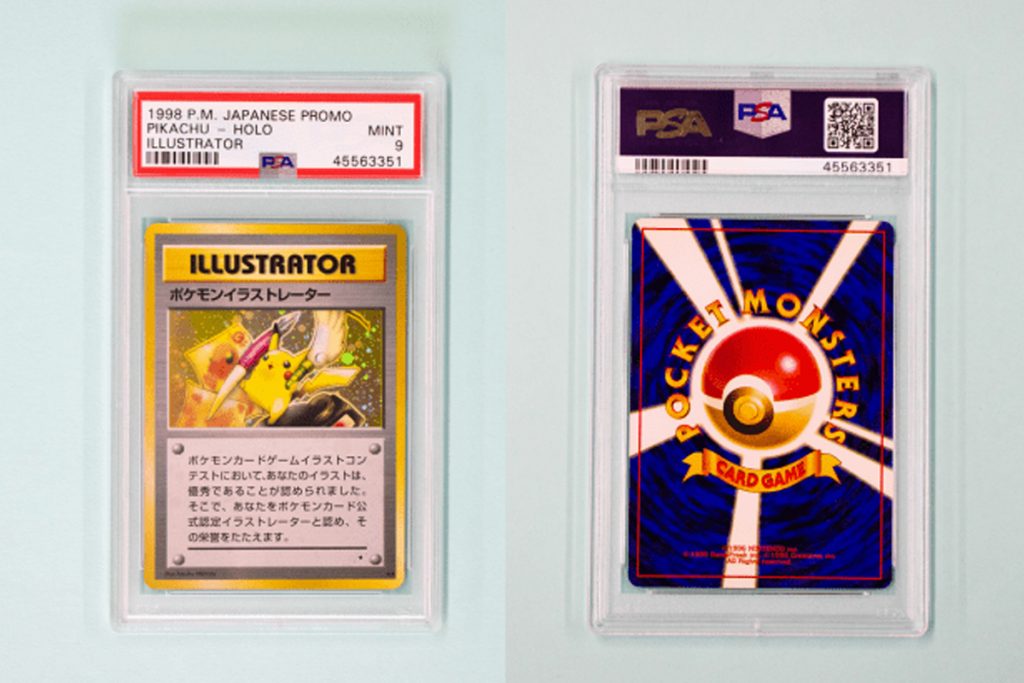 Most childhood hobbies don't make you rich. Usually, it's the other way around: spending your hard-earned allowance on collectibles that eventually end up in a donation bin or collecting dust in an attic. Yet there are rare cases where you might be surprised. Such is the case with a rare Pokemon card, which sold at an auction for $247,230.
About the Sale
This valuable Pokemon card is none other than a Tsenukazu Ishihara GX Promo Card, signed by Ishihara himself. He is a Pokemon Company executive who helped drive Pokemon's global success through trading card games like Pokemon Go. Even though the card does not feature Pokemon, it is valuable because of its rarity. The card was first distributed to employees at The Pokemon Company in 2017 as part of a celebration for Ishihara's 60th birthday. Little did anyone know that this card would come to be worth so much!
The Recent Pokemon Hype
The Pikachu Illustrator card has a similar story. As one of the earliest cards to come out of the Pokemon franchise, it is now coveted by many avid card collectors. It was a promotion card of Pikachu given out to winners of an illustration contest in 1998. Only 20 to 39 copies were ever issued and therefore is a true collector's prize. In late 2016, a copy of the card sold for $54, 970. A pristine version of the card sold for $250,000 in July 2020.
You may be wondering, "What's all the hype about Pokemon? Is my Pokemon card collection worth anything?" It just might be. In light of Pokemon's 25th anniversary, many fans are returning their attention to the franchise. This has been compounded by the pandemic, where many bloggers and Youtubers stuck indoors have turned to the Internet to share their rediscovered hobby.
E-personalities have started a craze that has no end in sight. Millions of viewers eagerly tune in to watch videos where collectors open packs of cards to see if they were lucky enough to score a rare card. Almost everywhere, Pokemon cards are completely sold out, and the company can't keep up with printing to meet the demand.
Get Your Collection Appraised
It's definitely worthwhile to dust off your own Pokemon collection and see what treasures await. In addition to rare finds like the Ishihara and Pikachu Illustrator cards, a first-edition PSA 10 Charizard can be worth $200,000 while in perfect condition. The Master's Key Prize Card can go for $22,000, the Pre-Release Raichu for $10,000, and Umbreon Holo for $5000. Plenty of other cards, while not worth quite that much, will still provide you with a decent sum.
If this article has inspired you to jump back on the Pokemon bandwagon, it is definitely worthwhile getting your cards appraised. To get a sense for the true value of your cards, contact Collectibles Investment Group. We have specific expertise in Pokemon card collections and can easily help you identify how much you can earn in the current market. You might be pleasantly surprised by what you find!