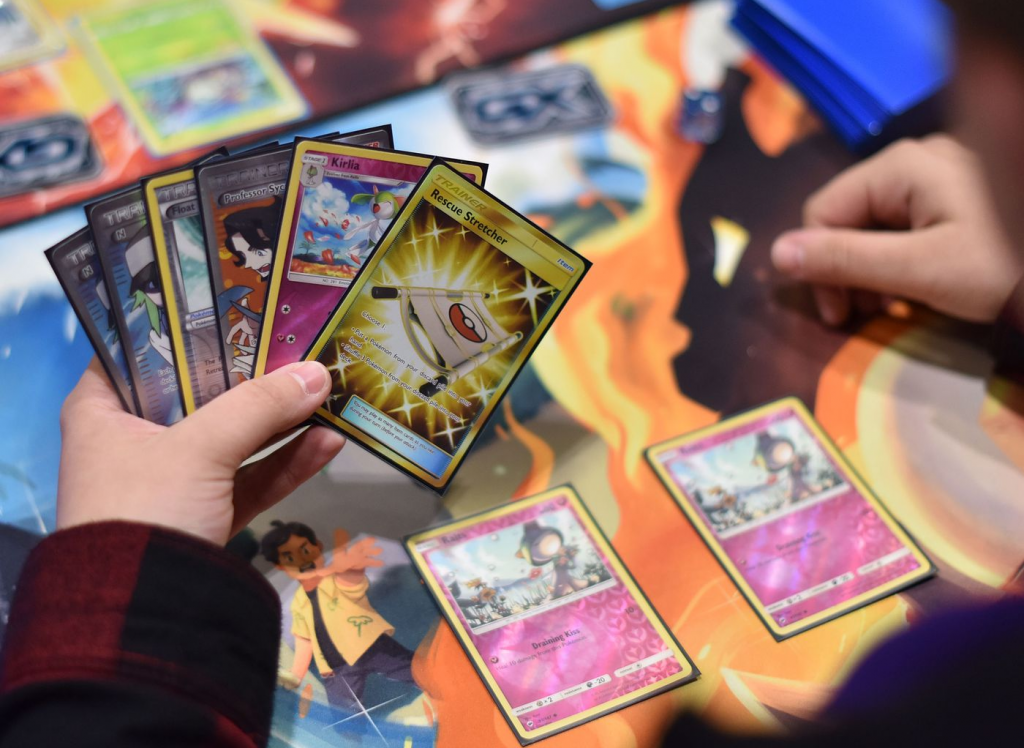 It's no secret that there's been an increased interest in valuable Pokémon cards lately, especially as more and more people are returning to collecting in the midst of the coronavirus pandemic. Of all the Pokémon cards out there, Charizard is one that's always been particularly sought after. Recently, a rare Charizard was presented at auction and found a famous buyer to take it home.
About the Auction
On October 9, Iconic Auctions placed a rare Charizard card up for auction with a starting bid of $40,000. This gem-mint first edition Charizard was dubbed the "crown jewel" of Pokémon trading cards, and it ended up selling for a whopping $183,812, which is believed to be the highest amount that's ever been paid for this card. (When you add on the buyer's fee, the total cost for this card came to more than $220,000.) The famous buyer we've been mentioning? The rapper Sir Robert Bryson Hall II, better known by his stage name Logic.
The auction brought out seventeen total bids placed. Logic actually went to Twitter during the auction to let his fans know of his involvement, Tweeting: "I'm the one at the auction for 183k Lololol."
After the auction, Logic made the following remarks on his Instagram account: "When I was a kid I absolutely loved Pokémon but couldn't afford the cards. I remember even trying to trade food stamps for theirs and now as an adult who has saved every penny he has made being able to enjoy something that I've loved since childhood now as a grown man is like buying back a piece of something I could never have, it's not about the material it's about the experience."
About the Card
The Pokémon Trading Card Game was first introduced to the United States in 1999, and at first, it was published by Wizards of the Coast. This is the same company who's responsible for Dungeons and Dragons as well as Magic: The Gathering, so you could say they've got a pretty good track record! The Pokémon Company started publishing the Pokémon TCG in 2003.
The card involved in the auction is the 1999 1st Edition Shadowless holographic Charizard #4, more commonly called the "shiny Charizard." It's a truly iconic piece of Pokémon history, as some even compare this card to the 1986-87 Fleer Michael Jordan basketball card or the T206 Honus Wagner baseball card.
One of the reasons this card is so popular among Pokémon lovers is that this was the first English Charizard card to ever be released. About 2,200 of these cards were initially released, but there have only been about 120 to be certified by PSA as gem mint 10 condition. Many original collectors back in the late 1990s and early 2000s didn't take such great care of their cards, meaning you're much less likely to find one in stellar condition these days.
Get Top Dollar for Your Collectibles
While you might not have this insanely valuable Pokémon card in your collection anymore, you might still have some other cards collecting dust in the back of your closet. Since the hobby of collecting is coming back to the forefront, why not consider selling your things to make a little extra cash?
Collectibles Investment Group is proud to offer free appraisals on all your collectibles, including sports and non-sports cards, comic books, coins and paper money, and more. Our team of experts can give you an accurate appraisal of your items to ensure you get paid top dollar. Contact us today to schedule your quick and free appraisal!