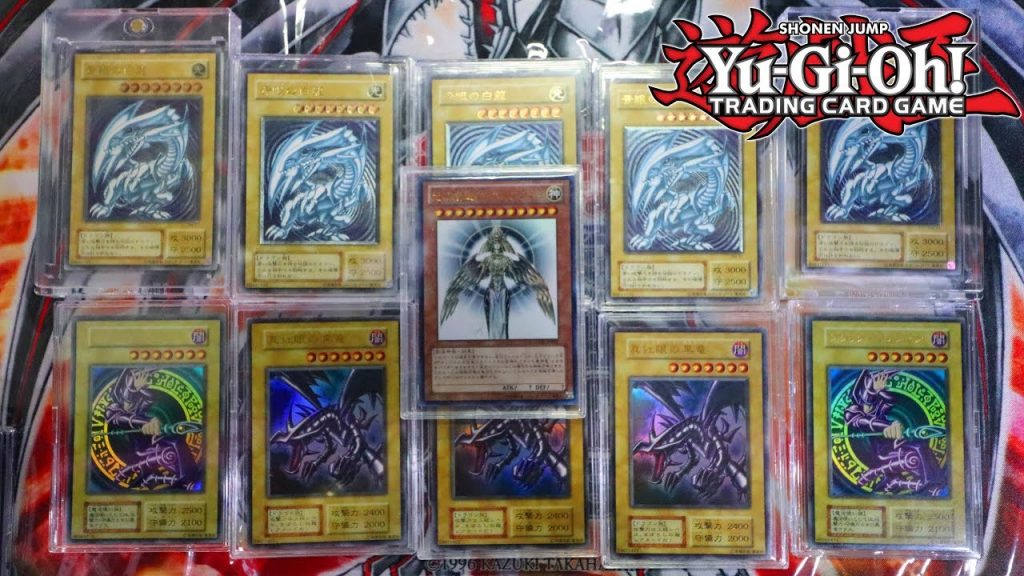 Yu-Gi-Oh! began in Japan in 1997 and quickly became a worldwide sensation. Now, the card game stands strong with the likes of Magic: The Gathering and Pokémon. As you might expect, there are some incredibly valuable Yu-Gi-Oh! cards on the market these days, so if you're a long-time player, you might just have a few of these cards still in your collection. The rarer a card is, the more it's likely to be worth, so if you happen to have one of these rare pieces, you could be sitting on a six-figure collectible!
Harpie's Feather Duster
Many fans of Yu-Gi-Oh! don't care too much for the cards from the original Duel Monsters anime era, but the spell and trap cards are much more appreciated. One prime example is Harpie's Feather Duster. This card has one simple yet incredibly effective action: "Destroy all Spell and Trap Cards your opponent controls." While you can find a few different prints of Harpie's Feather Duster at a reasonable price, the card from Tournament Pack 8 is much rarer and fetches a higher price. It's been known to sell for anywhere from $300 to $800.
Swords of Revealing Light (Bandai)
Yu-Gi-Oh! is exclusively licensed by Konami, but before they got the full rights to the game, Bandai made their own version. This version of the game was only released in Japan, but today, buyers in the Western world don't usually have a hard time finding the Bandai cards. Swords of Revealing Light, however, is an exception. This card features one of Yugi's most iconic spells, and in 1998, it was made into a promotional card. You can find this card online selling for anywhere from a couple hundred dollars up to $4,000.
Dark Magician Girl
Many Yu-Gi-Oh! fans love this monster, even though it's definitely not the most powerful out there. This card was originally released in Japan as part of the Yu-Gi-Oh! Duel Monsters III: Tri-Holy God Advent Official Tournament Street Duel Legend of Power. There were two ways to get your hands on this card: by winning it as a prize or through a lottery. The card came in rare and secret rare varieties, and the secret rare version only ever had 100 copies printed. If you're looking to buy one on eBay, expect to shell out around $50,000.
Tyler the Great Warrior
One-of-a-kind cards are understandably valuable, and this piece is especially so. This card came into existence at the wish of Tyler Gressle, a childhood cancer victim who became involved with the Make-A-Wish Foundation. Gressle got the chance to design a Yu-Gi-Oh! card after a successful recovery from a surgery that took 25% of his liver. Gressle's design was largely inspired by Future Trunks from Dragon Ball Z. Tyler still owns the sole copy of the card today, and though he says he doesn't plan to sell, the highest offer he's ever received was for $75,000.
Japanese Blue Eyes Ultimate Dragon
While Japan had this card in 1999, the English-speaking world had to wait several years to get this valuable Yu-Gi-Oh! card. Many fans of the game love this card for its raw power, since it's the most fearsome creature in Seto Kaiba's deck. Even back in the day, this card was quite expensive, and it's even more so now. One of these cards was given to the Asian Championships 2001 winner, and it sits in a case that's been signed by Yu-Gi-Oh! creator Kazushi Takahashi. This card is currently for sale at an asking price of $450,000.
This is just a handful of the some of the most valuable Yu-Gi-Oh! cards out there today. Luckily, the hobby of card collecting (and collecting in general!) has been picking up speed lately, so if you're thinking about selling your cards, there's never been a better time. Collectibles Investment Group can appraise all of your non-sports and sports cards, coins and paper money, comic books, and more. Contact us today to schedule your free appraisal!