Did you recently look at the set of collectibles that you own? Do you think that your collection may be worth more than you imagine? Well, now might be the time to sell them off and gain the most you can from their transaction.
Certain collectibles, such as popular vintage cards and other unique collections, are highly valuable. Not only that, there are collections of common fictional movies, characters, actors, models, actresses, and so much more that are worth thousands of dollars today.
Being a novice collector may be overwhelming when contacting the best dealers in the market to sell off your collections. In this case, Collectibles Investment Group is your safest bet. We offer the right prices for your vintage collectibles. Do you know how much vintage collectibles can be worth?
Here's a List of Some of the Most Expensive Rare Vintage Cards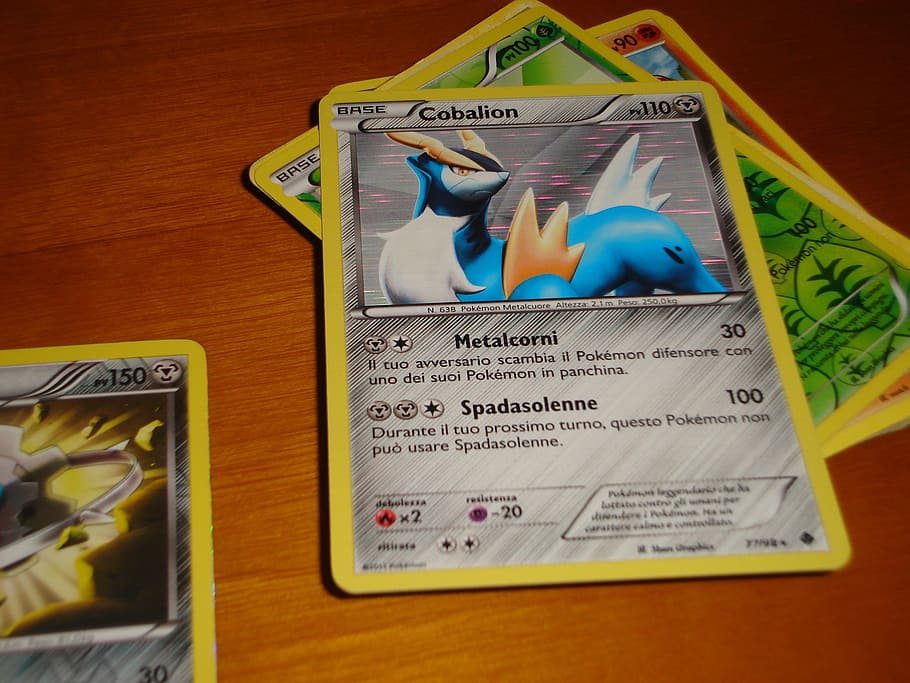 Babe Ruth Baltimore News 914
These cards were surprisingly only ten in numbers. As one of the most popular rookie baseball players, Babe Ruth had high worth. Due to his amazing baseball career and immense popularity, the card itself of nearly PSA4 quality is worth more than $900,000!
Mickey Mantle Topps (#311 Rookie) 1952
Mickey Mantle is another expensive baseball player whose worth is more than $2 million in a mint condition vintage sports card. So, hold your breath if you possess one because even a PSA7 sells for over $500,000!
Holographic Shadowless Charizard – First Edition
Fire-breathing Charizard was a popular and most sought-after Pokémon of the entire Pokémon universe. Plus, being rare, the card can easily pull a top 10 ranking. With immense game power in the trading cards set, this vintage trading card also has an impeccable value. The first edition of the Shadowless Holographic Charizard was sold for over $369,000 previously.
How Much Are Your Vintage Collectibles Worth?
When you are trying to figure out the worth of your vintage cards, toys, video games, or anything that you may consider of value, you should consider a few factors. These include the authenticity, condition, and much more of your vintage cards and other collectibles.
Bear in mind that not all once-popular cards or toys remain valuable for longer. Therefore, contacting the best dealers of vintage collectibles like "Collectibles Investment Group" can help you get desired profits and compensation.
More than a few sources can help determine the monetary value of your vintage cards and collections. Here are some of the sources that you can use easily:
Price Guides (Online, Written, etc.)
Online Appraisal Services (and offline)
Auction Selling Values
Local Dealers and Antique Collectors
Ensure that the sources you use are up-to-date, or else you may end up with false or low pricing. Thereby, you may try to sell something over-priced or, worse, under-priced!
Conclusion
Collectibles Investment Group engages with vintage, sport, non-sport, and many other valuable collection holders worldwide. We sell and buy over a large range of antiquities and collectibles, vintage items including toys, video games, cards, and more.
Visit our official website to learn more regarding our services and experience in the dealings of collectibles. With great compensation after determining the accurate value of every collectible in your collection, we can help you convert your collections into real money today! Give us an email at cash@collectiblesinvestmentgroup.com regarding any inquiries. Get a free appraisal today.
Reference Links:
https://www.justcollect.com/non-sports-cards/
https://www.forbes.com/sites/davidseideman/2018/12/18/my-tried-and-true-secrets-to-selling-your-collectibles-in-auctions/
https://en.wikipedia.org/wiki/Trading_card
https://www.cnbc.com/2010/10/18/rules-to-remember-about-investing-in-memorabilia.html
https://www.cnbc.com/2021/03/06/explaining-sports-trading-card-boom.html
https://en.wikipedia.org/wiki/List_of_non-sports_trading_cards
https://cardboardpicasso.com/blog/the-top-10-most-valuable-vintage-baseball-cards-of-alltime/
https://vintagecardprices.com/
https://www.one37pm.com/culture/trading-cards/most-expensive-trading-card