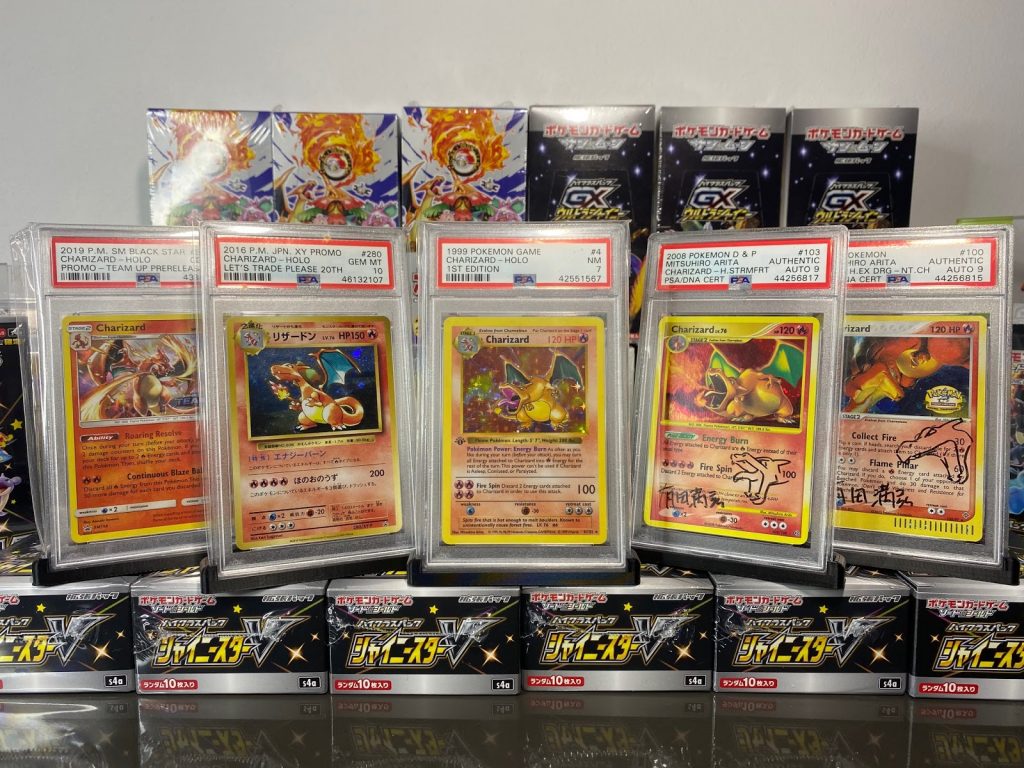 In the world of collectibles, collectors tend to seek out every single item they can find in order to complete their sets. While each individual might have a different goal (whether it's obtaining an entire sports team, all of one character's comic books, or any other combination), finishing the collection is what often keeps collectors going. While most collectors look at auctions to find one certain piece to go toward their set, it's incredibly rare to see an entire collection at auction. Well, that's exactly what happened when a full set of some of the most valuable Pokémon cards popped up on the auction block recently.
About the Auction
2021 marks the 25th anniversary of the Pokémon series, and the year is already off to a promising start. Golden Auctions recently auctioned off a complete 1st Edition Pokémon card set from 1999 in which every single card was graded at a GEM MT 10 by PSA. Yes, you read that right: All 103 of the original Pokémon cards were represented here, and each and every one of them is in Mint condition.
Of course, this set contains every original Pokémon you might be a fan of, and it even includes the famous 1st edition shadowless holographic Charizard, which has been known to garner six figures all on its own. The entire set started at a minimum bid of $125,000, and after 15 bids, it wound up selling for $666,000.
While this figure is certainly incredible, it's not out of character for Pokémon card sales, especially lately. Heritage Auctions recently saw a sealed booster box from the First Edition Base Set sell for $400,000 in January 2021. Even singular cards have seen huge numbers; rapper Logic spent more than $200,000 on the holographic Charizard late in 2020. The fact that this complete set had a Mint condition version of the card may have been a big factor leading the set to sell for its massive figure.
Sell Your Pokémon Cards
2020 brought collecting back into the forefront, particularly for Pokémon cards. People found themselves with tons of time on their hands, and many dug out their old Pokémon card collections to see what kind of value the cards have now. So, if you're thinking about selling your Pokémon cards, there's no better time than now!
As we mentioned, 2021 is going to be a big year for Pokémon. It's rumored that the cards will be coming to McDonald's Happy Meals, reprints will be ongoing throughout the. year, and Katy Perry is even set to release Pokémon-related songs. All of this hype means that Pokémon cards are only going to get more and more valuable as the year goes on. Before you try to sell your cards, be sure to get them appraised! Collectibles Investment Group is happy to provide fast, accurate, and convenient appraisals for your Pokémon cards or other collectibles such as sports cards, comic books, coins and paper money, and more. Contact us today to get started!