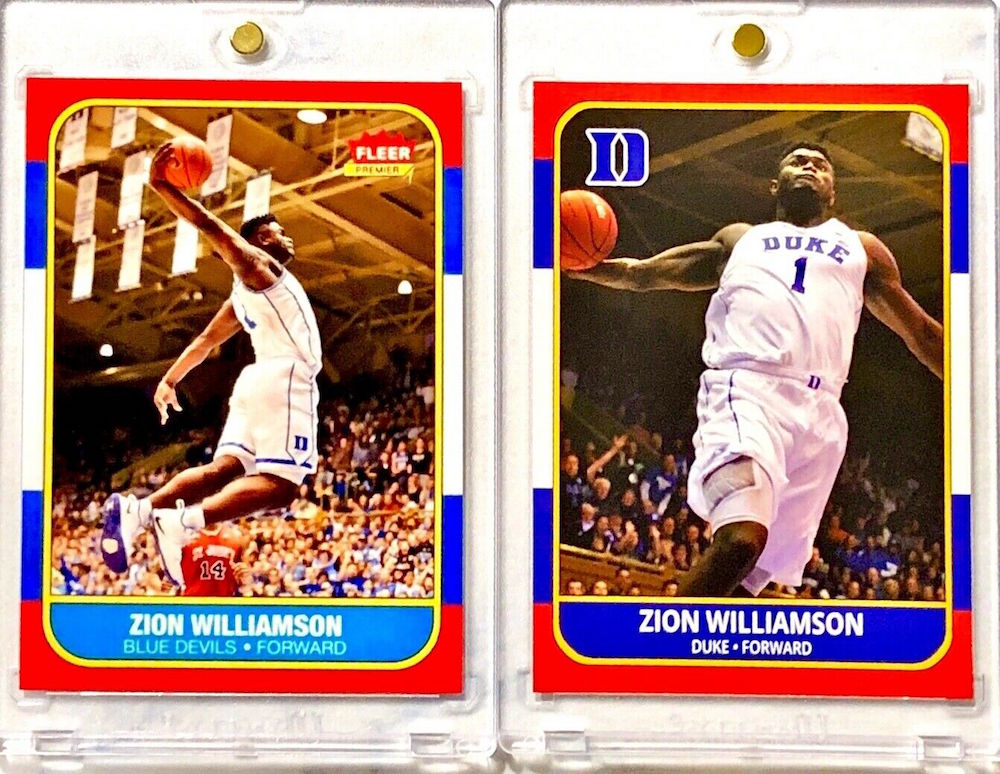 In 2020, we saw an unprecedented number of modern-day athletes come into the spotlight for their six-figure card sales. LeBron James and Giannis Antetokounmpo were two prominent basketball figures to find their way to record-breaking sales. Now, as 2021 is getting off to a start, it appears that one more modern-day player could come into that rank as well. As of January 2021, a unique Zion Williamson 2019 rookie card is up for auction, and it may go down as one of the most valuable sports cards in recent history.
About the Auction
The card in question is the 2019-20 Panini Flawless "Logoman" Zion Williamson game used Logoman Patch Card 1/1. It was graded at a Mint 9 by PSA and is so far the only one of its kind in existence. As of the time of writing, bidding was up to $180,000, but Goldin Auctions has stated that they believe the card will reach at least $750,000.
This isn't the first time that a Williamson card has been in the spotlight in the past year. After the young athlete had been in just 19 games in the NBA, an autographed rookie card sold on eBay for $99,800 last June.
About the Player
Zion Williamson is just 20 years old, but he's already proven himself an incredible asset to the New Orleans Pelicans. Williamson was born in Salisbury, North Carolina, and immediately showed talent in basketball, moving into a power forward position. He first made national headlines in high school for his incredible slam dunks.
Williamson attended college at Duke for one year before going out for the NBA draft. The New Orleans Pelicans won the draft lottery in 2019 and immediately selected Williamson. He made his debut on January 22nd, 2020 and has since set the record as being the first teenager in the NBA to ever score more than 20 points in 10 consecutive games.
For someone who's so good at dunking, Williamson has an unusual build for a basketball player, standing at 6 feet, 7 inches, and weighing in at 284 pounds. Still, in his first season in the NBA, this phenomenal youngster has already made waves and has the potential to go down as one of history's most impressive players. The athlete has been compared to the likes of Charles Barkley, Larry Johnson, and even LeBron James. Only time will tell where he falls between the other greats of the game!
When it comes to valuable sports cards, Zion Williamson's promising career could certainly bring a few cards to the news in the near future. He's definitely one to keep an eye on! For now, though, the cards that are already sitting in your closet could be worth more than you think. If you're interested in selling valuable sports cards, start by getting an appraisal from Collectibles Investment Group. It's quick, easy, accurate, and, best of all, free! Contact us today to get started!