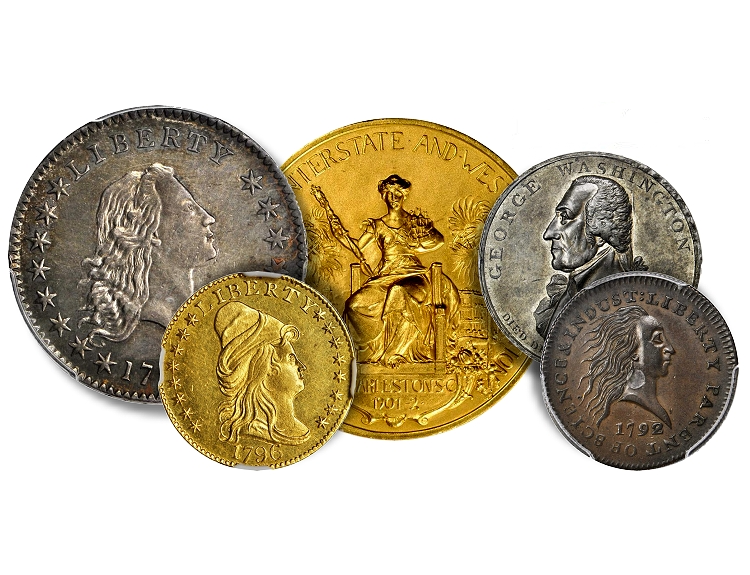 There are certain collectibles that stick out in the minds of those within the hobby. All baseball card collectors know about the T206 Honus Wagner or 1952 Mickey Mantle, while Pokémon card collectors want the holographic Charizard and Magic: The Gathering fans want the legendary Black Lotus. When it comes to valuable gold coins, though, what's known as "The World's Most Famous Coin" is the 1787 Brasher Doubloon. Now, the coin has earned a new title: the World's Most Valuable Coin.
About the Coin
The Brasher Doubloon came about when Ephraim Brasher crafted a petition calling for the State of New York to start minting copper coins in 1787. The State of New York wasn't interested in copper coinage, though. Brasher, known for his skills as a goldsmith and silversmith and later employed by the Philadelphia Mint as an assayer, didn't want to take "no" for an answer.
Over the next few years, Brasher took to striking various coppers and a handful of gold coins as well. Since Brasher was so well-regarded (even earning praise from his next-door neighbor George Washington), any coin with his hallmark was instantly valuable and was immediately accepted as "good" coinage. At this point in time, the Mint hadn't been created yet, so there was plenty of counterfeit money going around. However, Brasher's fame and expertise made his coins pass with flying colors.
The Brasher Doubloon has made a name for itself throughout the years, particularly in Hollywood. It was the subject of a mystery novel called The High Window by Raymond Chandler in 1942. This novel was later turned into a film named The Brasher Doubloon which released in 1947. You can also find mention of the Brasher Doubloon in the books The Burglar Who Studied Spinoza by Lawrence Block and The Mansion in the Mist by John Bellairs.
Brasher Doubloon in Auctions Past
The first notable instance of a Brasher Doubloon being sold was in 1981, when it hit the auction block and garnered $625,000, which equals about $1.72 million in the money of 2021. Three different versions of the coin were sold by Heritage Auctions in 2005 for $2.4 million, $2.9 million, and $690,000. One coin was later sold to a Wall Street investment firm for almost $7.4 million in 2011, translating to around $8.6 million when adjusting for inflation.
At the time, this last sale was the most anyone had ever paid for a United States-minted coin. However, as of January 2021, that record has now been shattered. Heritage Auctions sold the 1787 Brasher Doubloon for a jaw-dropping $9.36 million. This coin truly is the stuff of legend, and now it has an eager new home.
Sell Your Valuable Coins Today
You might not have a $10 million coin in your collection, but you could still make a pretty penny (pun intended) on your items! If you're thinking you want to sell your gold coins or any other collectibles, start with an accurate and free appraisal from Collectibles Investment Group. Contact us today to learn more!