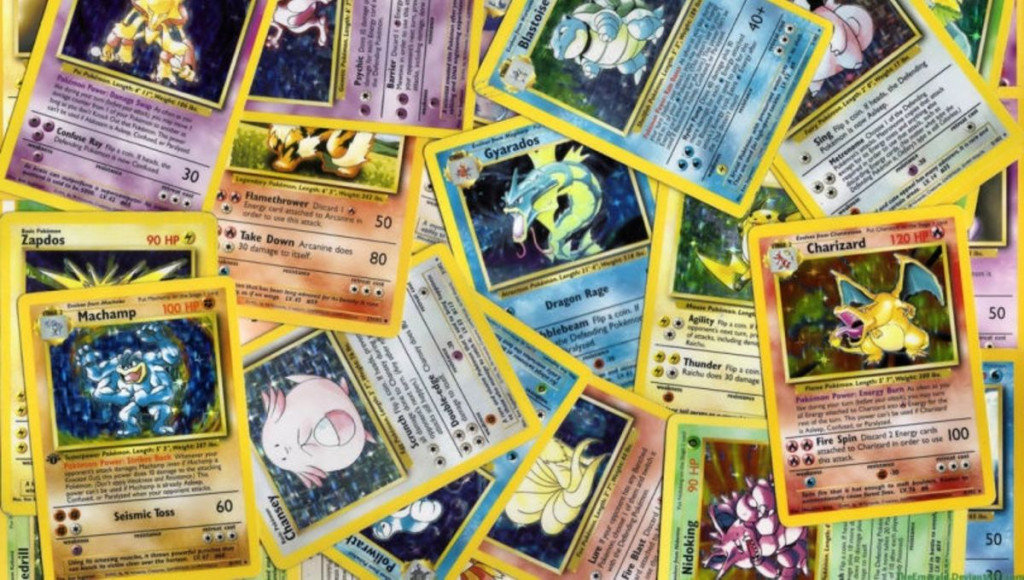 When it comes to the most popular fantasy cards, Pokémon is by far one of the biggest names. Pokémon has been a mainstay in our culture for decades now, and even as the platform has moved to digital, the trading cards remain at the forefront of the game. As long as the video game franchise is profitable, we can be sure that new Pokémon cards will be created. If you've got a set collecting dust in the back of your closet, dig it out and see if you have one of these valuable Pokémon cards!
Tropical Mega Battle
Throughout the late 1990s and early 2000s, Honolulu, Hawaii was the host of an annual Pokémon Trading Card Game tournament. The Tropical Mega Battle card was presented at the 1999 event, with just 12 copies produced and distributed to a few of the players present. The card features a Psyduck sleeping in a hammock and is so rare that a mint condition copy sold for over $10,000.
Shining Charizard
Charizard is an incredibly popular Pokémon, with many avid fans claiming it as their favorite. However, this card is not only valuable because of the character, but also because of its rarity. The first version of this card was a part of the Neo Destiny set, which wasn't produced as widely as many other ranges of cards. Currently, this card has been known to go for upwards of $3,500 at auction.
Holographic Shadowless Venusaur
Venusaur is another favorite among Pokémon fans, and its shadowless holographic card is coveted in the gaming world. While its counterpart Charizard can reach up to $12,000, Venusaur is slightly less popular and has been known to garner around $6,500. If you do have one of these cards in your collection, don't let that number get you down. The cards were rare in the '90s, so they are particularly sought after today, and it's even better if you have a mint condition copy.
Pokémon Snap Cards
When the Nintendo 64 console was the highlight of the gaming scene, Pokémon Snap provided a fun spin-off of the classic game. The object was to snap-in creative photos of various creatures, leading to super rare Pokémon Snap cards being produced. While we may have overlooked the importance of these cards back in the '90s and 2000's, they can now sell for around $8,000 each! The special thing about these cards is that they featured images taken by players, which makes these cards particularly unique and coveted.
Tamamushi University Magikarp
We know what you're thinking: How can a card featuring the worst Pokémon be worth so much money? Despite being a popular character, these cards can go for $15,000 or more today. At a Japanese tournament in the late 1990s, University Magikarp was a promotional card with incredibly limited distribution. While 1,000 of the cards were produced, not all of them were actually awarded, and there are hardly any of them still in circulation today.
Numbers 1, 2, and 3 Trainer Cards
As you might expect, these first three Pokémon trainer cards are incredibly rare. So rare, in fact, it's hard to even put a price tag on them. For those lucky few that do have these cards in their collection, the pieces are so coveted that owners are incredibly hesitant to sell them. The cards came about throughout the Pokémon Trading Card Game World Championships, where a lucky player that received this card was guaranteed entry at the next year's competition.
If you have one of these valuable Pokémon cards in your collection, you are likely to see a big boost in your bank account soon! Before you choose to sell your card, be sure to have it appraised by a reliable resource. At Collectibles Investment Group, we can provide a quick and accurate appraisal for free. In addition to Pokémon cards and valuable fantasy cards, we also appraise sports cards, comic books, coins and paper money, and more. Contact us today to set up your free appraisal.