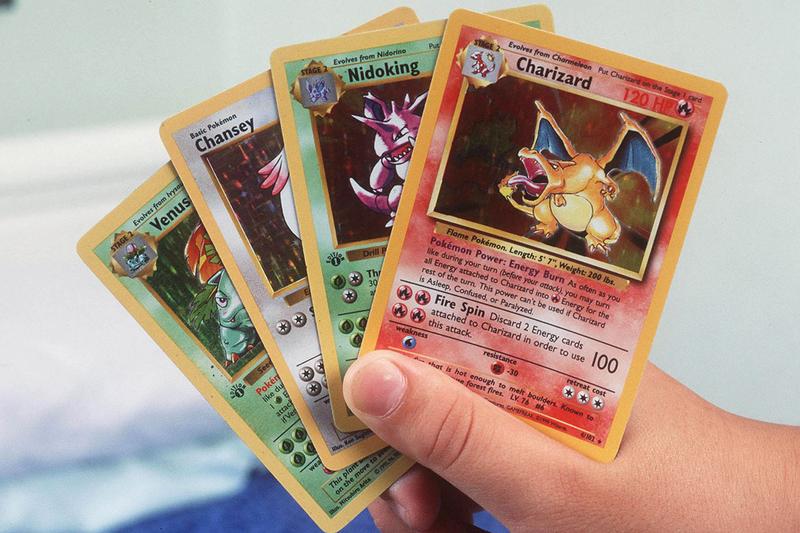 The past year has seen a huge resurgence in audiences' interest in Pokémon cards. The coronavirus pandemic that defined 2020 left many people stuck at home with nothing to do, and for many, the cure to boredom involved turning back to old hobbies. Pokémon's fans from back in the 1990s are now fully grown adults with disposable income, so it's no surprise that the cards have made their way back onto the secondary market. The latest example of valuable Pokémon cards? An original Booster Box that sold for more than $400,000 at a recent auction.
About the Auction
In January 2021, Heritage Auctions sold an original Pokémon Trading Card Game Booster Box from the 1999 launch for $408,000, breaking the world record price for an auction sale. The box had never been touched and was still packaged in its original shrink wrap. To be specific, this box was a First Edition Base Set, which had quite a limited printing and is only getting rarer and rarer through the years.
Within the box lies a total of 396 cards. There are 36 booster packs with 11 cards each, as well as 102 base cards. Perhaps the pinnacle of the box is the original Charizard card. This card and its various versions have been selling for six figures lately all on its own, with a notable $183,000 sale of the First Edition Shadowless Holographic Charizard #4 to rapper Logic.
The main thing to remember about this phenomenal sale is that the box is still in its shrink wrap from all the way back in 1999. That being said, all the cards inside should be in their own wrappers as well, making them all virtually guaranteed to be in Gem Mint condition. There's no telling how much money these cards could eventually sell for if their new owner keeps them in pristine condition!
Heritage Auctions Trading Cards Expert Jesus Garcia had this to say about the auction: "Recent history has shown that the demand for First Edition Base Set Sealed Booster Boxes is soaring…. Based on the competitive bidding when Heritage Auctions sold a similar set in November, we expected the interest in this set to be even higher, and our collectors did not disappoint."
Heritage Auctions has seen quite a bit of success with valuable Pokémon cards lately, as the auction with this Booster Box had a few more Pokémon collectibles. Perhaps the most notable is the Blastoise #009/165R Commissioned Presentation Galaxy Star Hologram. It was graded at a CGC NM/Mint+ 8.5 and sold for $360,000.
Ready to Sell Your Pokémon Cards?
With all the hype surrounding Pokémon cards lately, it might be time to dust off your old collection and see what they're worth! If you think it's time to sell your Pokémon cards, Collectibles Investment Group can help you get started with a quick and accurate appraisal. We're also happy to appraise sports cards, coins, comic books, and more! Contact us today to get started.