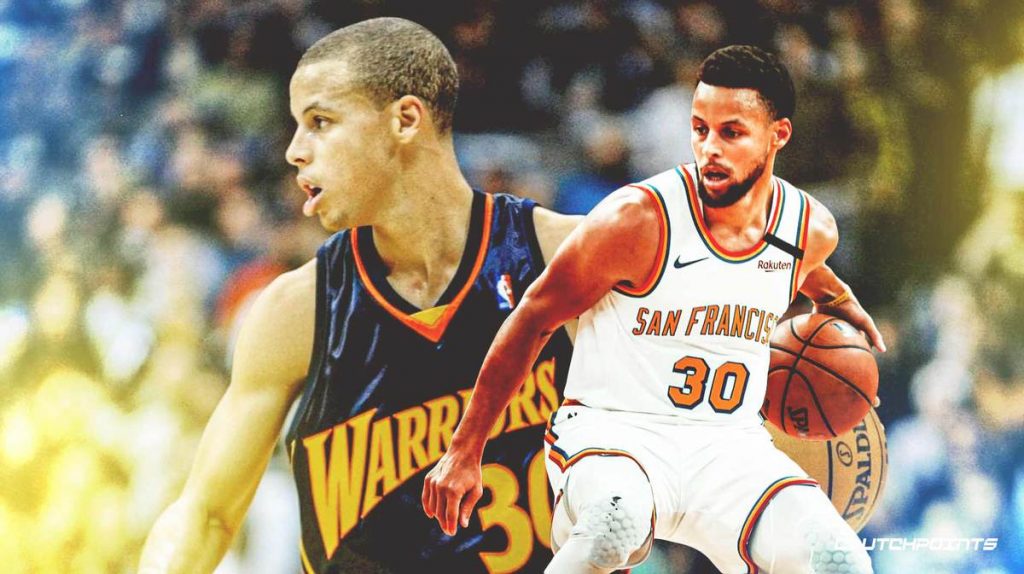 Widely considered the best shooter in the history of the NBA, Steph Curry is used to setting records. But the recent auction of his rookie card brought forth a figure that even he might not have expected. Curry has been in the league just over a decade and has proven his worth to the Golden State Warriors several times over, and now one lucky bidder owns an incredible rookie card that memorializes the future Hall of Famer. It's an incredible story of one of the most valuable basketball cards on the market this year!
About the Auction
Goldin Auctions recently featured the stunning 2009/10 Panini National Treasures "Century Gold" Stephen Curry signed patch rookie card in its December 2020 auction. This particular card was graded at a 9.5 out of 10 by BGS and is one of just 25 editions ever made. In addition to its unprecedented grade, this card has another feature that makes it insanely valuable: part of Curry's jersey number looks to be visible on the swatch.
This card is also autographed by Curry, only serving to add even more value to this already expensive card. All in all, the card sold for a whopping $616,000, which officially makes it the most expensive piece of Steph Curry memorabilia ever sold. The identity of the buyer hasn't yet been released as of the time of writing.
About the Player
Stephen "Steph" Curry was born on March 14, 1988, in Akron, Ohio. Steph isn't the only one in his family with a basketball background; his father Dell played in the NBA from 1986 to 2002 and currently serves as a color commentator, and his younger brother Seth has been playing in the league since 2013.
Steph attended college at Davidson College and played basketball for his three years there. He chose to opt out of his senior year to register for the 2009 NBA Draft, in which he was chosen seventh overall by the Golden State Warriors. During his first season with the Warriors, he was named Western Conference Rookie of the Month three times, finished runner-up for NBA Rookie of the Year, and was unanimously chosen as an NBA All-Rookie First Team selection.
The rest of Curry's career has been equally as impressive. He's earned three NBA Championships with his Warriors and has been named the NBA Most Valuable Player twice. Curry has also appeared in the NBA All-Star game six times. In 2016, he led the NBA both in scoring and steals.
Sell Your Basketball Cards
It's virtually inarguable that Steph Curry is headed to the Hall of Fame once his basketball career comes to a close. As such, it's totally understandable why his rookie card garnered such a huge sale, and it wouldn't be surprising to see even bigger numbers in the future. Maybe one day, he'll even end up with a $1 million+ piece of memorabilia like LeBron James!
If you've got a piece of Curry memorabilia or any other sports items in your collection, you might be able to sell them for a hefty profit. But before you head to eBay, get your valuable sports cards appraised! Collectibles Investment Group can appraise your collection quickly and accurately, ensuring you get top dollar for your collection. In addition to sports cards, we also appraise coins, comics, fantasy cards, and more. Contact us today to get started!