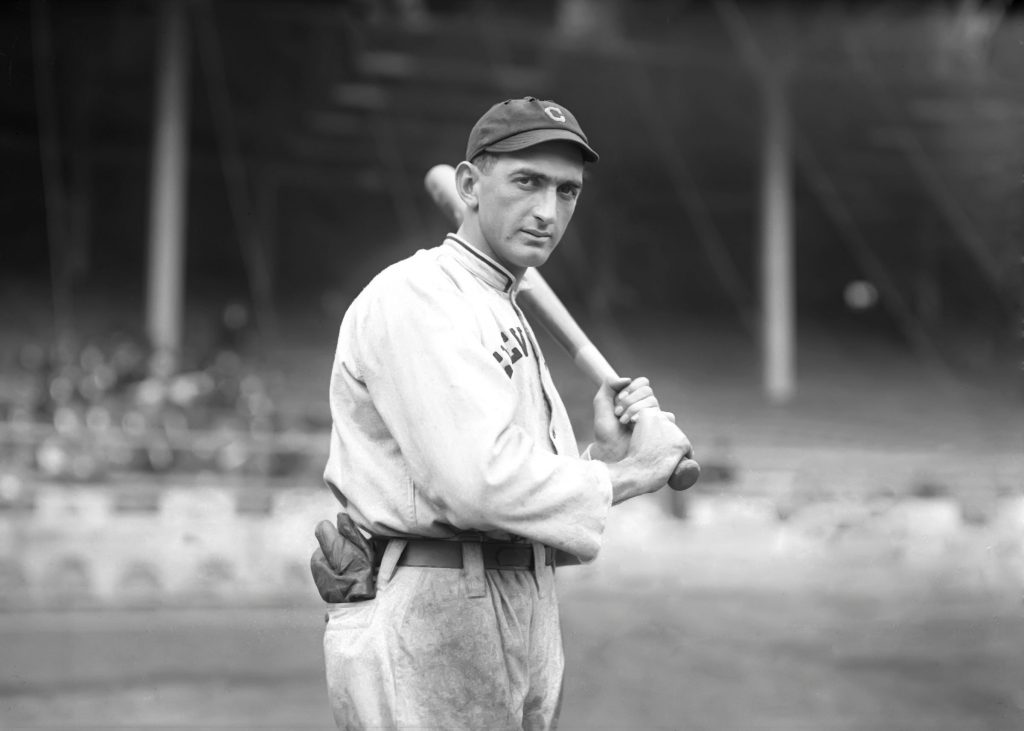 An autograph from an athlete can be an incredible part of any sports fans collection. If you're selling sports cards and come across one with an autograph, the value is instantly increased. Autographs from many major athletes today can fetch a pretty penny, but there is one athlete from the early 20th century that you'd be particularly hard-pressed to find an autograph from. Joseph Jefferson Jackson, more commonly known as "Shoeless Joe Jackson," was an exceptional baseball player with an incredible story.
Childhood
Joe Jackson was born on July 16th, 1887 in Pickens County, South Carolina. He was the oldest son of the family and faced hardships early on when he was almost killed with measles at 10 years old. The sickness paralyzed him for two months while his mother nursed him back to health. Jackson worked in the textile mills starting around the age of six or seven, and since his parents couldn't afford to miss out on this extra income, Jackson never attended school.
Jackson's start in baseball came in 1900 when he was just 13 years old. An owner of the textile mill wanted Jackson on the team, and he was paid $2.50 to play every Saturday. Initially, he was a pitcher, but after he accidentally broke a player's arm with a fastball, he was moved to the outfield. Jackson was playing semi-professional baseball just five years later, and by 1908, he signed with the Greenville Spinners of the Carolina Association.
It was during these early days of his life that Joe Jackson got his famous nickname. During a mill game in Greenville, South Carolina, Jackson was in pain because of blisters on his feet from a new pair of cleats. He took off his shoes before he went up to bat, and when a fan noticed him running to third base in just his socks, the fam shouted, "You shoeless son of a gun, you!"
Major Leagues
Jackson's career got off to a slow start, as he had trouble adjusting to playing with the Philadelphia Athletics. He played in only 10 games during the 1808 – 1809 season. He was traded to the Cleveland Naps in 1910 before going to the New Orleans Pelicans of the Southern Association. Jackson's first full MLB season came in 1911 when he set multiple records, including an unbelievable .3558 batting average. He also stunned audiences by leading the American League in hits, total bases, and triples, and in 1912, he scored the first run in Tiger Stadium.
In 1915, Jackson found himself playing with the Chicago White Sox, and he helped them win the American League pennant and the World Series in 1917. He didn't play for much of 1918, instead working in a shipyard because of World War I. After losing the 1919 World Series, several White Sox players (including Jackson) found themselves in what's now referred to as the Black Sox Scandal, as the players were accused of throwing the series. Jackson's MLB career ended on September 27th, 1920.
Popularity
Shoeless Joe Jackson is a legend in his own right, and an autograph from him is incredibly rare and valuable. Because he never received a formal education, he was essentially illiterate. He would often ask his wife to sign his signature, and in restaurants, he would simply order a dish someone else had gotten rather than attempt to read the menu. Because he couldn't read or write, anything autographed by Jackson is incredibly valuable. In 2015, an autographed photo appeared and was valued at at least $100,000.
You don't have to look far into Jackson's career to understand why he was such a legend. He inspired Babe Ruth's hitting technique and is featured or portrayed in films like Eight Men Out and Field of Dreams. If you ever happen upon a piece of Shoeless Joe Jackson memorabilia, you've got a true masterpiece on your hands. If you're considering selling sports cards or other collectibles like comic books, coins or paper money, or fantasy cards, contact Collectibles Investment Group. We can set up a free and quick appraisal from the comfort of your own home.