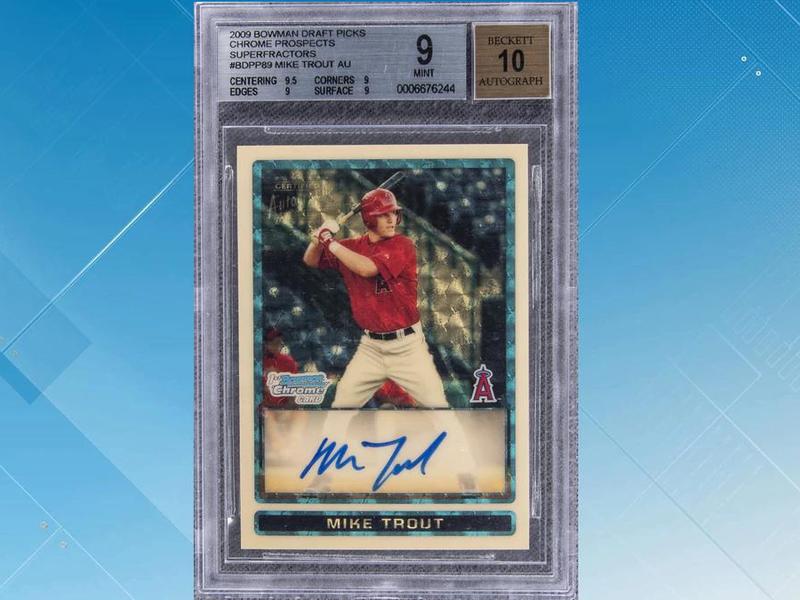 If you're looking to sell vintage baseball cards, this is a story you just don't want to miss. The incredible "Partnerone Collection" sold through Heritage Auctions for a stunning $4.7 million on September 10, 2020. These cards span more than 100 years of history and feature some of the most prominent players of America's pastime.
About the Auction
The "Partnerone Collection" went up for auction with Heritage Auctions. More than 1,000 baseball card buyers wanted a shot at owning part of this unbelievable collection, that sold each card individually. Heritage Auctions actually extended the typical bidding period to give everyone a fair chance, and by the morning of September 10, the auction had brought in more than $4.7 million.
This collection included cards from the 1880s all the way to the early 2000s, offering something for every baseball fan interested in any era. A single collector pieced together the 1,100-card collection, creating an amazing story of America's favorite game.
Notable Cards
As you might expect, there are some big names included within this phenomenal collection. One of the most sought-after players had several cards represented in the case: Jackie Robinson. His 1948 Leaf No. 79 card sold for a whopping $178,000 including the buyer's premium. The card in question was graded PSA NM-MT 8.
One lucky bidder also grabbed a 1947 Bond Bread Jackie Robinson Portrait card. The card had been valued at $6,000 before the auction began, but in the end, it wound up garnering far more than that at $34,800. It was graded SGC 8.5.
Another big player in this collection was Babe Ruth, with multiple cards featuring the player bringing in big numbers for the auction. Ruth's 1922 V89 William Paterson sold for $69,000 and is the highest graded example of this card at a PSA 6. The auction also saw the 1921 Koester Bread card sell for $45,600, an incredible figure for this rare piece.
Perhaps one of the most well-known cards in all of baseball is the iconic 1952 Mickey Mantle Topps card. That one was in this collection, too, and sold for $126,000. This particular card was graded PSA NM 7, featuring a stunning picture of the player and a beautiful signature to match.
But the familiar faces don't stop there. A Ty Cobb 1909-11 T206 Sweet Caporal 350/25 Portrait-Green card sold for $55,200. One of the most expensive cards from the 1980s was also sold: a 1980 Topps rookie card for Rickey Henderson brought in $60,000 and was graded a PSA Gem Mint 10. There was even a 1917 E135 Collins-McCarthy Joe Jackson card in the collection, graded 6.5 and earning a new record price for the card at $69,000.
It would take all day to discuss all the players that were represented in this one-of-a-kind collection. A few of the other names on display include Satchel Paige, Ted Williams, Willie Mays, Roberto Clemente, Nolan Ryan, Hank Aaron, Joe DiMaggio, and more.
There's no question that the "Partnerone Collection" is one of the finest assortments of valuable baseball cards that we've ever seen on the auction block. Baseball card buyers everywhere can only hope that another collection of this magnitude comes available in their lifetimes!
In the meantime, if you're wondering how you can sell old baseball cards, Collectibles Investment Group is here to help. We have a team of experts who can quickly and accurately appraise your sports cards, comic books, cards, paper money, and a number of other collectibles. You'll get cash on the spot and will always receive the best value for your collection. Contact us today to schedule your free appraisal!