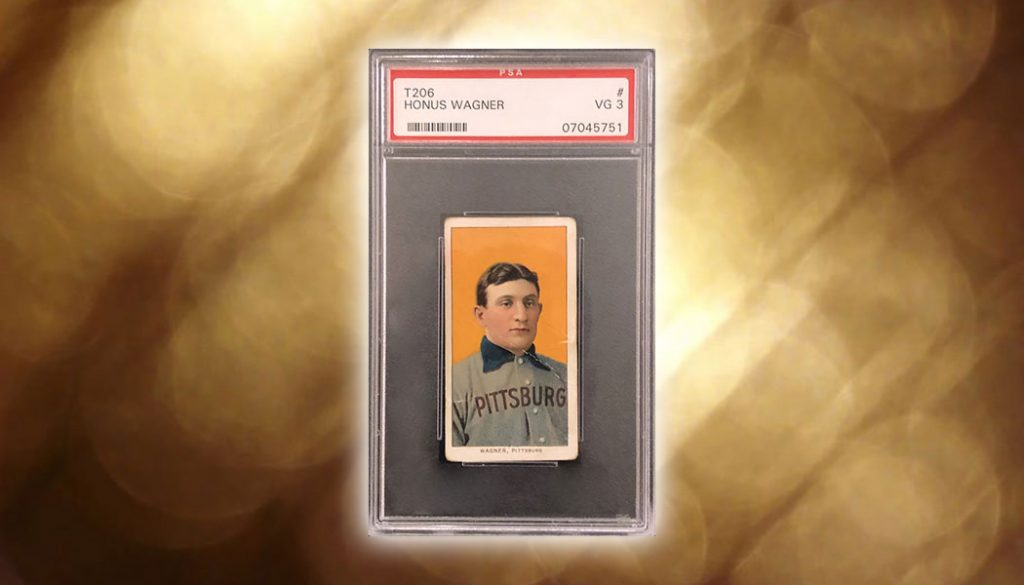 On Friday, September 4, a T206 Honus Wagner baseball card sold at action for more than $1.1 million. While this isn't the highest figure that the card has ever sold for, it does hold a distinction all its own: this occasion is the first time that a Wagner card rated "Poor" sold for over $1 million. Baseball card buyers around the world will do almost anything to get their hands on one of these iconic cards, and this auction just proves that point even further. The auction as a whole brought in almost $7 million with an incredible selection of sports memorabilia that bidders simply couldn't get enough of.
Sports Card Sales
Mile High Card Company held their Summer Auction recently, culminating on September 4, 2020. The winning bid for the Wagner card came in at $1,169,875, despite receiving a condition rating of "Poor." That figure does include the standard buyer's premium of 20%.
While the T206 Honus Wagner card was certainly one of the biggest sales during the auction, there were several other key items that helped bring the auction to its final total of $6.85 million. The auction also sold a T206 Ty Cobb with Cobb back graded PSA 4.5, which is the finest example ever seen from the "Lucky 7 Find." This card brought in a sizable $894,250.
Other sports cards in the auction included those featuring Eddie Plank, Babe Ruth, Mickey Mantle, Roberto Clemente, Michael Jordan, and others. There was also a nearly complete set of Topps baseball cards from 1956 with every card graded either a PSA 9 Mint or PSA 10 Gem Mint. These cards were sold individually for a grand total of $205,737.
Several cards in the auction broke records against their previous sales. For instance, a 1933 Goudey #149 Babe Ruth PSA 8 NM/MT brought in a phenomenal $153,885, and a 1986 Fleer #57 Michael Jordan PSA 9 Mint realized $21,911.
Other Notable Sales
In addition to the cards at the auction, bidders got the chance to snag some incredible sports memorabilia as well. Perhaps the most notable piece in the auction that isn't a card is a 1968 Mickey Mantle game-used jersey MEARS A9.5 that sold for $465,500. This jersey is believed to be the same one Mantle wore in his very last game in major-league baseball.
Another big-name jersey at the auction belonged to none other than Michael Jordan. The 1987-88 game-used jersey was a home jersey from the Chicago Bulls and was sold along with a set of trunks from his first MVP season. The set went for $55,409. An incredibly rare Ty Cobb tobacco tin sold for $19,728, and a 1998 Denver Broncos Super Bowl XXXII Championship Player's Ring from Marvin Washington brought in $22,471.
But that's still not all! The auction saw a wide range of unopened materials from companies like O-Pee-Chee, Topps, Bowman, and others. Bidders also got the chance to snag even more Michael Jordan items, including 15 autographed, limited-edition pieces from various sets, many of which haven't seen auction in years. These 15 cards brought in a total of $517,010.
Those who want to sell old baseball cards or other sports memorabilia can only hope that their items fetch these kinds of prices someday. If you're wondering where to sell basketball cards for cash or you're interested in selling another type of collectible, Collectibles Investment Group is the perfect place to start. Our experts can provide a quick, easy, and free appraisal of your sports cards, comic books, coins and paper money, and more. Contact us today to learn more!