Collecting sports cards is a hobby and passion for some people. If you were a baseball card back then, you must know the joy of finding your favorite baseball player in a card set. Of course, some of the cards were highly valuable.
Also, if you have any of the baseball cards from the old popular collections, you should find out if they feature the most famous stars. Since the T206 Honus Wagner sold for over $6.6 million, there has been massive hype regarding it.
Why Are Baseball Sports Cards Valuable?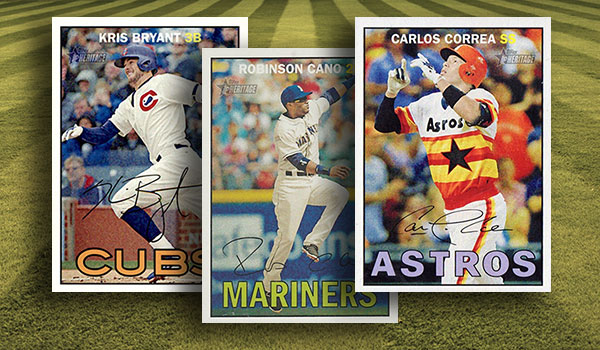 Condition
This is a no-brainer. Just like any other thing, your baseball sports cards will be worth it according to their condition. You have to learn about the PSA Grade scale and other quality check measures if you want to identify the quality and current condition of any of your sports or even non-sports cards.
A mint condition card or entire set is worth more than a poorly stored and degraded collection. This is one factor that makes your card valuable. You can use bags, plastic wraps, wood boxes, and other forms of storage techniques to keep your cards as they are.
Popularity
Popularity is a major factor. When did the cards production companies publish the cards, collection, or entire sets? If it was during a major tournament or an anticipated clash of the nation's best teams, the baseball cards are definitely going to be worth a fortune in the market today. What player the card shows is also significant in value.
Rarity
How many of the total cards came into the market? What was the count of the cards in circulation after their production? Extremely rare cards combined with high PSA grade quality of 9 (mint condition) will surely change your financial situation overnight. Rarity depicts the high demand, which leads to the high prices of baseball cards. Make sure you are not letting yours eat dust in the old shoebox somewhere in the closet or storeroom. Find the real worth of your childhood baseball cards with the right online dealer today.
Conclusion
If you are looking to sell or appraise the value of your valuable and exquisite baseball sports cards, you should consider contacting Collectibles Investment Group. We offer accurate value sports cards, non-sports cards, action figurines, antique video games, and a lot more. You don't have to worry about searching here and there because we make sure that you get the exact worth of your collectibles.
The founders and core team runners of our business possess and extensive experience that enables them to thoroughly assess the condition and worth of a collectible item. Finally, you can have peace of mind that you will deal with a legitimate, online, and certified collectibles dealer in the market. Contact us through our official email cash@collectiblesinvestmentgroup.com. Visit our official website to get a free estimate for your collection.
Reference Links:
https://www.one37pm.com/culture/trading-cards/baseball-cards-worth-money
https://www.spokesman.com/stories/2010/mar/07/baseball-cards-value-based-on-many-factors/
https://www.quora.com/What-makes-a-sports-card-valuable
https://www.oldsportscards.com/baseball-card-values-and-price-guide/
https://blog.psacard.com/2020/05/14/factors-that-impact-trading-card-value/