Non-sports cards are popular in the world of collectibles since the start of the 19th century. Breakfast cereals, soft drinks, and even prime tobacco companies were involved in the non-sport collectibles production.
There was intense competition as people would love collecting their favorite actors, models, actresses, and animals' non-sport cards. From the variety of products featured on the non-sport cards, some of them were unique, and soon they were the most sought-after by the non-sport cards fanatics.
Why Are Non-Sport Collectibles Worth So Much?
Trading and other sorts of non-sport collectibles were highly popular since the mid-century as many fictional characters made it to the trend. Popular movie and serial producing companies also invested in these collectibles to increase their popularity and awareness.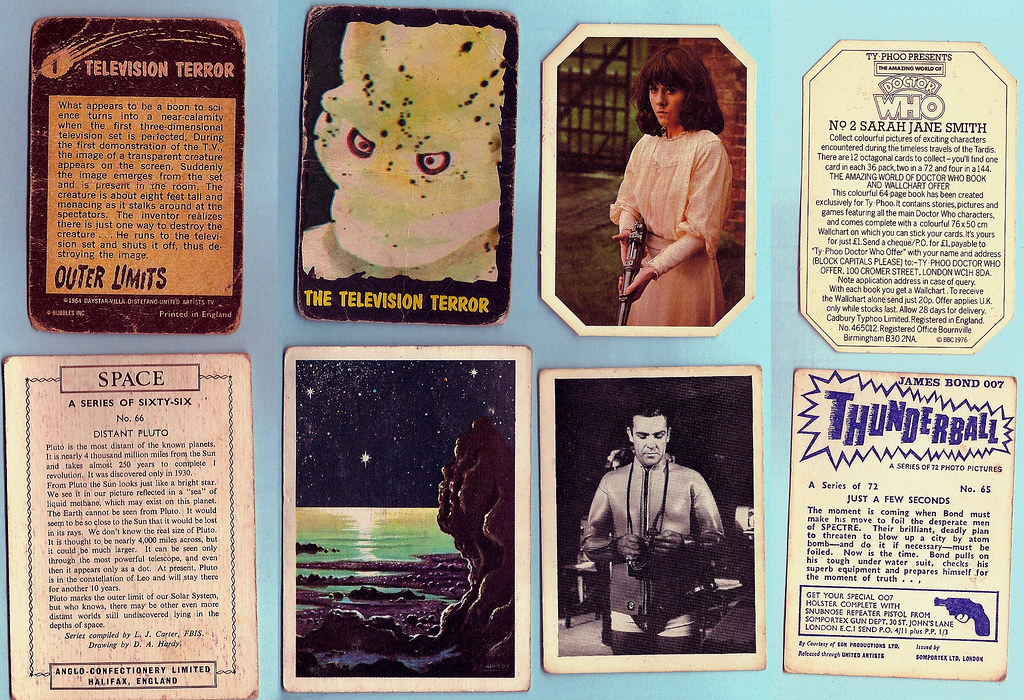 No one knew that many of those non-sport cards, including posters and shots of actors, actresses, animals, historical events, models, fictional characters, would become some of the most precious collection items.
In fact, vintage and non-sport trading game cards stand as some of the most valuable non-sport collectibles today. Below, you will find a list of some of the most popular non-sport cards that are increasingly valuable. You may get surprised to learn their real value, especially considering how rare and old they might be.
Best Non-Sport Collectibles to Make Profits
Some of the qualitative features play an important role in determining the value of the vintage and non-sport trading game cards. These factors include the date of their issue, their current condition, and the precise set collection they form.
Overall, the rarest and valuable are those that contain historical significance or feature popular models, celebrities, and comic artists/characters. Take a look at the long list of vintage non-sport card collectibles that sell for high value in the current markets.
The "WANTED" List of Vintage Non-Sport Cards
Mickey Mouse, Gum Inc. 1935
Tootsie Circus 1933 (R152)
Superman Gum, Inc. 1940
National Chicle Sky Birds 1933
American Heroes Caramels (U.S. Presidents Caramel) 1932
G-Men & Heroes of the Law, Gum, Inc. 1936
Bowman Fight the Red Menace 1951
Horrors of War, Gum, Inc. 1938
Look 'n See Topps 1952
Goudey Indians 1933 and 1948
Zoro Topps 1958
U.S. Presidents Bowman 1952
Davy Crockett Topps 1956
The 3 Stooges Fleer 1959
Scoops Topps 1954
Westerns Topps 1958
Space, Rockets & Jets Bowman 1951
Elvis Presley Topps 1956
Civil War News Topps 1962
A few more of the vintage non-sport cards collection from the previous century that holds an amazing value today include:
Astronauts Topps 1963
Beatles Topps 1964
Leaf the Munsters 1964
Mars Attacks Topps 1962
Star Trek Leaf 1967
Gilligan's Island Topps 1965
Star Trek Topps 1976
Batman 1966
James Bond 007 Philadelphia 1965
Wacky Packages Die Cut Topps 1967
Kiss Donruss 1978
Garbage Pail Kids Topps 1985 (First Series)
Brady Bunch Topps 1971
Start Ware 1-5 Series Topps 1977
While the list of non-collectibles that can top these collections may be endless, you should pay attention to the value of those that you possess. It could be one of the best ways to make money. However, how do you trust someone with your precious non-sport collectibles and expect to receive genuine prices?
Conclusion
Collectibles Investment Group is a safe and reliable source for selling and buying valuable collectibles. We deal in a wide range of collectibles, including vintage cards, video games, toys, sports cards, and much more. You can rely on us to get the best prices for your non-sport collectibles.
You can email us at cash@collectiblesinvestmentgroup.com for further inquiries. Visit our official website to learn more about the cards and collections that we deal in. You can get a free appraisal for your collection today!
Reference Links:
https://bit.ly/3Bd1yxw
https://bit.ly/2VURHw7
https://bit.ly/3ipo6Tf
https://cnb.cx/3xR1txl
https://cnb.cx/36HGTDH
https://bit.ly/3ioC2g0