Do you think there's a shoebox hiding in your storeroom that may be full of sports cards or perhaps some other collectibles items? You never know what items you may have collected back then that are now worth thousands of dollars. For a quick view, did you know that the most expensive baseball card was a T206 Honus Wagner, sold for over $6 million?
Well, here are some interesting facts that keep the sports card collecting passion alive. Take a look, and you might relate some of them to yourself.
Why Do People Still Collect Sports Cards Today?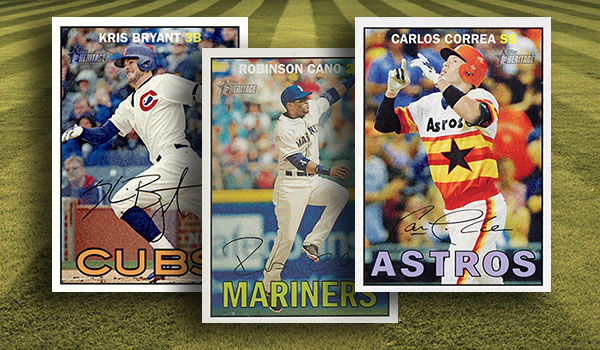 Tangible Investments
Sports cards have been a hot discussion topic lately. This is primarily due to the rate of appreciation that sports cards receive overtime. Some of the cards showcase legendary sports, while the others portray the all-time favorite sports stars. For instance, when the T206 Honus Wagner sold in 1977, it was worth $1,500 at the time. While considerably expensive at the time, no other card is closer to the $6 million that it sold for nearly 40 years later.
So, if you wish to keep investments tangible and somewhat similar to how bonds, stocks, and shares progress, sports cards are a viable option.
Sense of Attachment
Most of the collectors say that their childhood passion for a sport led them to collect sports cards. Of course, after keeping the cards for years, they later realized the market value and quickly turned their fortunes. Therefore, some of the collectors have kept a high sentimental value and to their sports cards.
A Hobby that becomes Passion
Often, a hobby keeps people away from depression, anxiety, and other mental issues. The sports cards collection is a highly rewarding, sentimental, and popular hobby. Overall, collecting sports cards stimulates a passion. This helps you stay active throughout your life. Hence, it is a source of fun and excitement that amps up with the combination of high sports cards value.
Choosing the Right Online Dealer
If you wish to sell or purchase an individual card or a collection of sports cards, your priority should be finding the right online dealer. Collectibles Investment Group stands as one of the leading collectibles dealers in the online world. Be it an expensive mint condition sports card that you want to complete your personal collection or any other sports card that you may wish to sell, you can trust us.
Conclusion
Collectibles Investment Group will offer you a quick and free estimate for your collection or any other collectibles item. Our team of experts has years of experience in dealing with collectibles from around the world. Therefore, you will get a fair price no matter wherever you are or what you are selling. Our portfolio and dealing catalog includes sports cards, non-sports cards, action figures, coin collections, antique video games, and a lot more.
Send us an email at cash@collectiblesinvestmentgroup.com. Visit our official website for more information.
Reference Links: